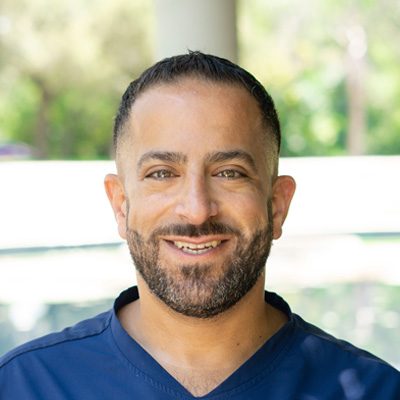 Chiropractor
Sam Hosseini, D.C.
Dr. Sam Hosseini is a Doctor of Chiropractic graduate from the prestigious Parker University in Dallas, Texas. He is board certified by the National Board of Chiropractic Examiners and is licensed in the State of Texas.
Dr. Sam is a member of the American Chiropractic Association as well as the Texas Chiropractic Association.
Dr. Sam has comprehensive education and training in the treatment of musculoskeletal injuries, functional patterns, and performance enhancement.
He actively pursues additional education through seminars on the latest techniques in chiropractic and soft tissue manipulation.
Dr. Sam has extensive experience in treating patients who have suffered whiplash injuries as a result of a motor vehicle collision or other trauma.
Dr. Sam serves patients who have suffered sports-related injuries including, but not limited to tennis elbow, knee, and ankle injuries, and shoulder injuries. He takes a multi-disciplinary approach to evaluating a patient's injury and works with other specialists in order to provide the best care for his patients.
In his free time, Dr. Sam enjoys spending time outdoors, riding his bike, and spending time with his family and rescue animals.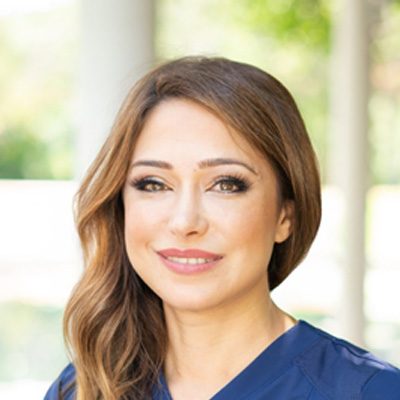 CHIROPRACTOR
BAHAREH HOSSEINI, D.C.
Dr. Bahareh Hosseini attended George Mason University and obtained her Bachelor's degree in Biology. Soon after she moved to Dallas, TX and earned her degree in doctorate of Chiropractic from Parker University. Dr. Bahareh is board certified and licensed in Texas.
Dr. Bahareh uses chiropractic to improve the health and wellness in all areas of her patient's lives, whether they are having problems with back pain or neck pain or just want to start feeling better. Her philosophy is to take a "whole person" approach in chiropractic care which means looking for the causes of discomfort, disease, and pain, as opposed to just covering the symptoms. Imbalances in the spinal column can cause many seemingly unrelated symptoms, and she will be able to figure out the root cause of the pain and create a personalized wellness plan to fit each patient's individual needs.
Many of her patients report higher functioning in all areas of their lives.
Since graduation from chiropractic school, She's been committed to further learning various chiropractic techniques, wellness, pediatrics, and myofascial release.
Schedule an appointment with our team by calling (214) 484-8808 today! Dr. Jason was born and raised in Southern California. He attended Southern California University of Health Sciences, where he completed his postgraduate education and received his Doctor of Chiropractic degree in 2016. He specializes in human biomechanics and is fascinated with the way the body moves and performs.
Dr. Jason has extensive hands-on experience with athletes who are either trying to elevate their game or overcome an injury. He has been a high-level competitive martial artist, himself, for much of his life, ranking amongst the top athletes in his class, and being a Junior Olympic gold medalist. His passion for top-tier performance carried over to him becoming a personal trainer and Chiropractor, allowing him to share his knowledge and expertise with those who seek to get the most out of their bodies.
Additionally, Dr. Jason has great success in treating individuals with sciatica, disc problems, headaches, neck and back stiffness, and lack of mobility, which comprise the majority of patients he sees on a daily basis. He utilizes techniques like advanced imaging, spinal decompression, myofascial release, rehabilitative and corrective exercises, and patient education as part of his treatment and approach to foster healing within the body.
Dr. Jason now lives in Dallas with his wife and two young children, who constantly keep him active; family is everything to him. In addition to working out, he enjoys the outdoors, hiking, camping, shooting, biking, and exploring. Be it fun or food, he is constantly on a mission to try new things.
Whether you are an athlete, have incurred injuries from a collision, suffer from the rigors and stresses of daily life, or simply have trouble doing the things you enjoy due to pain, Dr. Jason would love to help you get back to living your best life.
OFFICE HOURS
---
Monday
9:00am - 9:00pm
---
Tuesday
Closed
---
Wednesday
9:00am - 9:00pm
---
Thursday
9:00am - 9:00pm
---
Friday
9:00am - 5:00pm
---
Saturday
10:00am - 2:00pm
---
Sunday
Closed